Hunting around for tickets to Google IO 2013 is something I've been hooked on to for the past few days. Funnily enough none of the major sites like Gizmodo or Tech-crunch have a post out there for their readers to know when the registrations open.
With a bit of digging I did manage to find out that ticket sales open on the 13 of March 2013. Mark your dates folks… its going to be a rush. "How do I believe you?" you ask me? I stumbled upon a page on the IO site … sadly they seem to have taken it down. But i do have a screen grab. https://developers.google.com/events/io/?2012=ticket-terms (it was here)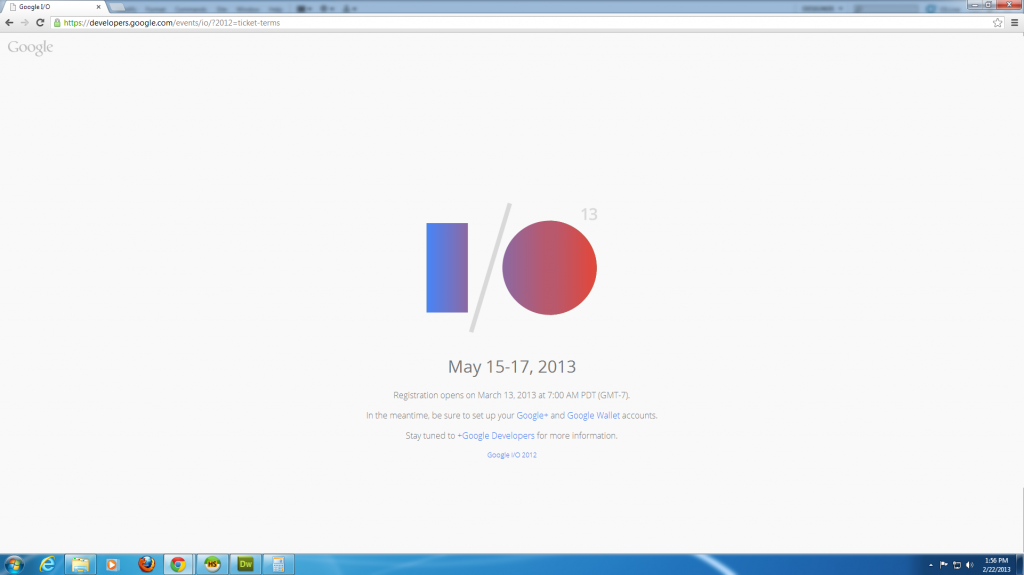 However just having this info may not be enough. I am willing to offer cookies and more to anyone who can get me an academic pass.